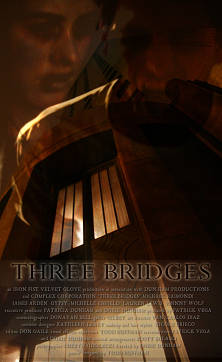 Festival poster from "Three Bridges"
Director: Dorie Dunham
Producer: Patrick Antonio Vega


Release Date: October 2005

Synopsis: Young Jeremy and Lilly Sell suffer through a traumatic event on the Appalachian trial. Several years later, Jeremy shows signs of awakening from a catatonic state while residing in Three Bridges, a hospital that houses as many hallways as it does hidden agendas. Dr. Becker, an ambitious young doctor, will stop at nothing to animate his prized patient. He influences Nurse Henshaw, the head nurse, and manipulates Nurse Johnson, an inexperienced young woman, to bring Jeremy out of his static state, rattling Jeremy's rage and uncovering long-thought dormant demons. In a place where the unconscious remains elusive, arousing the truth can be fatal.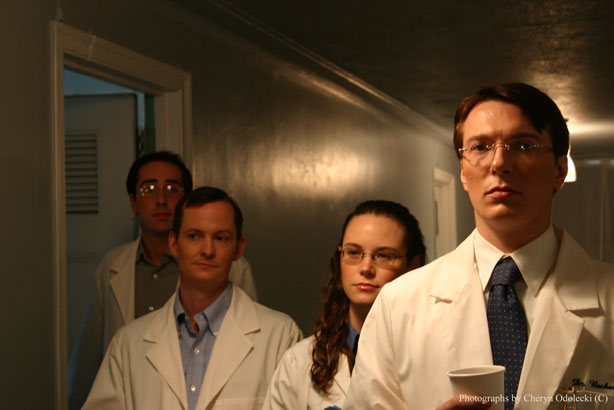 From Left: Michael Mihn, Michael Bothroyd, Melissa Powell


and James Arden